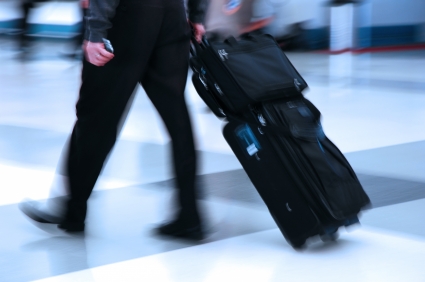 Going out on an adventure or visiting a place after a hectic schedule at work is one of the most rewarding things to do in life. However, even traveling can give you a headache if you do not know how to plan or prepare for your trip or travel. Your vacation can turn out just another struggle to overcome if you meet problems along the way.
To avoid hassle on your trip, read and remember the helpful tips listed below to assist you in a stress free, relaxing vacation getaway.
1.  Know the place where you will stay and familiarize yourself with your destination. Research and read any public information, announcements or travel warnings for the location you plan to visit. You should know the tourist spots or place you will likely to go. Check the prices of food, souvenirs and other things you would likely spend money on. It is also wise to know if there's a big difference between cost of living and tourist price in your place of destination.
2.  Plan your budget well. Make a list of your proposed budget in advance and try to follow your budget list at least up to the degree that you can. Make food your number priority followed by your lodging necessities.
3.  Always prepare your travel documents. It is wise if you photocopy your visa or any travel documents. You can also share your itinerary to your family ones so in case of any untoward incident, they can be informed right away. Keep in touch with them as you go along your adventure as well.
See also: Backpacking Tips for Travelers
4.  You need to take medicines with you. Get medicines for stomach ache, headache and fever because they are the most common sicknesses.
5.  Research on the weather or climate of the place so you know which type of clothes to bring. Bring clothes that are comfortable to wear. Avoid clothes that will give you a hard time to move or travel.
6.  Avoid being a target of crime. You can avoid be pickpockets by not being too showy of your jewelry. This is important when you go to a place with high incidence of criminality.  Do not wear conspicuous clothing or expensive jewelry. Do not carry with you large sums of money, a wallet full of credit cards or other gadgets not needed for travel.
7. Always bring your camera. Taking pictures helps to refresh our memories, so remember the camera. It saves money having to purchase one along the way and reminds you that you can bring a piece of your vacation home.
Now that you know these top travel tips, enjoy your vacation today and have a lot of fun! Just follow these simple tips today to avoid hassle in your destination! Vacations are designed to recharge your batteries and give you memories of a lifetime!